South Brampton Dental
Your Family Dentist in Brampton
Bilingual Team
We are a multicultural team that can speak a variety of languages
Excellent Service
We are committed to customer service and educating our patients
Committed to Care
We are committed to dental care and treat patients like part of our family
Dental Care that Combines
Experience and Compassion
South Brampton Dental has been providing comprehensive, quality dental care to patients since 1982. We are pleased to welcome new and returning patients alike to our relaxed and friendly dental offices in Brampton.
We want all of our patients to feel confident and at ease during all procedures and visits. We use modern dental technology and tools to help improve your experience. At your next appointment, feel free to ask questions, make requests, and let us know how we can improve. If dental needles or minor surgeries cause you anxiety, ask our dental professionals about whether sedation dentistry is an option for you.
Family & General Dentistry
Dental Services For The Whole Family
Our experienced dental professionals offer various dental treatments for all your oral health needs, such as cosmetic and restorative dentistry, custom-fitted dental appliances, and modern orthodontic treatments, including Invisalign® clear aligners. Our patients range in age from infancy to older adults. Whether you're here for a routine dental hygiene appointment for a restorative dental procedure, we want you to feel comfortable and relaxed.
Meet Our Dentists in Brampton
Our dental professionals focus on preventative dental care and recommend booking regular dental hygiene appointments and oral examinations to ensure we can stay ahead of oral health issues. Meet our amazing team!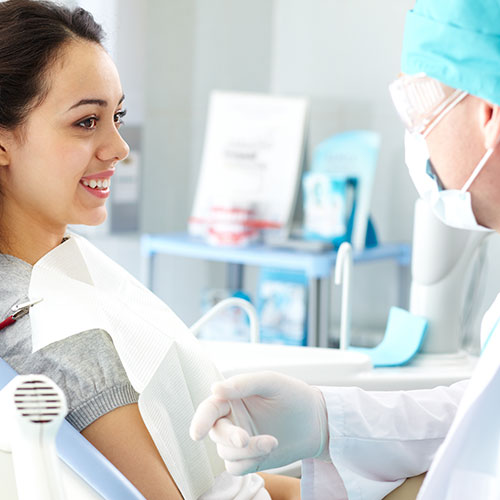 In The Heart Of Your Community
Located near you in Mississauga
We are located in Shoppers World Brampton, near the bus terminal, making our location an accessible choice for those who are taking transit. We have plenty of free parking available.
When Was Your Last Visit?
Take Care Of Your Oral Health & Book Your Dental Hygiene Appointment Today
We are pleased to offer a flexible schedule to suit you and your family's dental needs. We're open several evenings each week and Saturdays so that you can fit your appointments into your schedule easily.